Nashville Crush @ Star Spangled Spectacular July 4, 2013
Before the fireworks show, Country music Concert goers started filing in to the local city park in Lima where the city and corporate sponsors have an annual "Star Spangled Spectacular". This was their 20 year anniversary for the event and the weather did not want to co-operate. Long about 6:30pm it appeared the show would go on which was a concert from 7:00 till 10:00 and then fireworks.
It all came to pass right at 7:00,No serious injuries were sustained but I believe a few red necks may have been strained, some boots were over stomped, and someone reported they found themselves yelling "Hell Yea"(something they had never done) when the "Nashville Crush" (new and promising country music artist) took the stage.And there was a couple guest appearances by Jessica Kenney.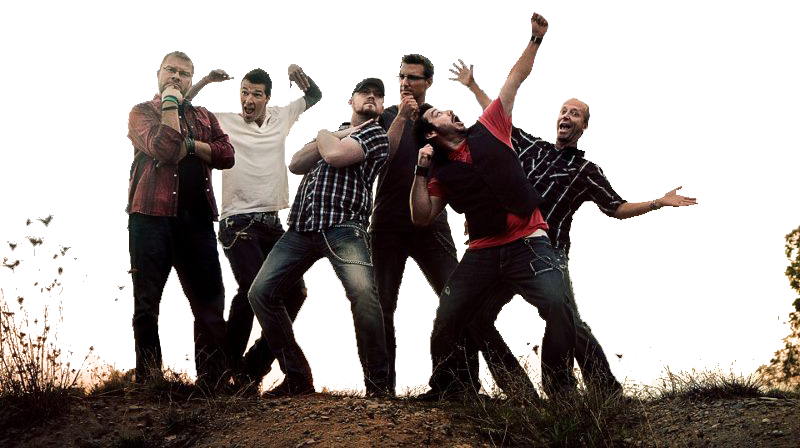 "These guys got it right" I heard someone say, "boy that bass player is into it isn't he" came from another as I watched in awe of this up and coming band from Ohio. I pride myself on knowing good music and good performers as anyone who has read my posts and predictions on American Idol and The Voice(click above link to view them and see my accuracy) and with that I have to say I do agree with them. They got it right, I mean they have everything country music fans want in their country. I was especially impressed with their harmony.(note to Nashville Crush: would love to hear your rendition of "Seven bridges road") When it comes to musical talent, these guys have that too. I saw and heard some acoustic guitar, electric guitar and lead,banjo,fiddle,steel guitar,bass, and drums. Nashville Crush says they love hearing people tell 'em how they normally don't like country but love Nashville Crush. Not to take away from Nashville Crush but, in my opinion, when someone says they don't like an entire genre of music, they have never truly listened to it. They go by one or two they have heard and say "I don't like country" Country music has so many facets, it's like a fine cut diamond.
No matter your likes or dislikes, Nashville Crush has it covered. Last night on stage they covered Rascal Flatts, Alabama, and even Kenny Loggins "Footloose" These guys pride themselves on their unique and diverse backgrounds which is what they put in the mix and it came out Nashville Crush.They bring experiences from bluegrass, country,rock,heavy metal and blues.
ie: Marshall Miller - Marshall has played guitar for over 24 years. He is an award winning
guitarist and was even a finalist in the 2011 GuitarCenter.com
"King of the Blues"
competition.
These guys, in my opinion, are what Travis Tritt was singing about when he said "put some drive in your country" was what one fan told me.
Recently, Nashville Crush was invited to Fan Fare in Nashville as 1 of 10 most promising new country artists. They also ,along with the covers they gave us a listen to their own singles, "Country Girls" and "Last Drink". Give them a listen and then download their app at Itunes and it is compatible with iphone , ipod touch , and ipad and is optimized for iphone 5 . Click
Nashville Crush
here for the free app.
The boys brought with them a special guest,
Jessica Kenney.
Jessica really got them hollerin' with her rendition of "here for the party" when she hit the stage and took over for a few numbers. Jessica then treated everyone to one of the latest from Miranda Lambert with
"
Mama's Broken Heart
"
and the boys of Nashville Crush playing for her. She has really built up some fans around the state of ohio with her appearance at the state fair and has a self titled album on itunes Click Jessica Kenney to preview it. You can also get the Jessica Kenney App for free.
click If you need more info on Nashville Crush or, if you want to see them doin' what they do best and are in the Lima Ohio area, They will be playing in the town square on Friday July 12, 2013 in a free concert called Rally in the Square which is held every friday evening in Lima's town Square starting at 6:30pm and will also have Jessica Kenney with them.The boys will also be appearing at
Cridersville Fireman's Jamboree ,
Main St. Cridersville, OH 45806 @ 8:00pm.
Stop in if you are in the area and want to get "Crushed"
I plan to be there.